Check various red flowers in our shop that customers love and find it ideally suited to give to the people close to their hearts on special occasions.
The Meaning of the Red Flowers

Different flowers signify some distinct meaning and symbolize something specific in general. This involves various colors of flowers as well particularly, the one being red. There are various notable occasions when we give or suggest our customers to use red flowers available in our shop. Among these, we commonly and genuinely suggest our customers buy red roses on Valentine's Day for someone they love.

The History of Red Flowers
The red roses marked its history since the Greek and Roman iconographies, tied to Aphrodite, or Venus, the goddess of love. It signified the virtue of the Virgin Mary later in the early Christian times. Ever since then, the red flowers represent the ultimate symbols of passion, respect, and affection worldwide.

The Symbolism of Red Flowers
The color red signifies love, desire and passion. But at the same time, this color also indicates violent factors such as war, bloodshed, and danger. It is believed it has quite an intimidating effect on the enemies. There is also a strange belief among the sports teams that if any team has a bright red color on their jersey, it might discourage the opponent.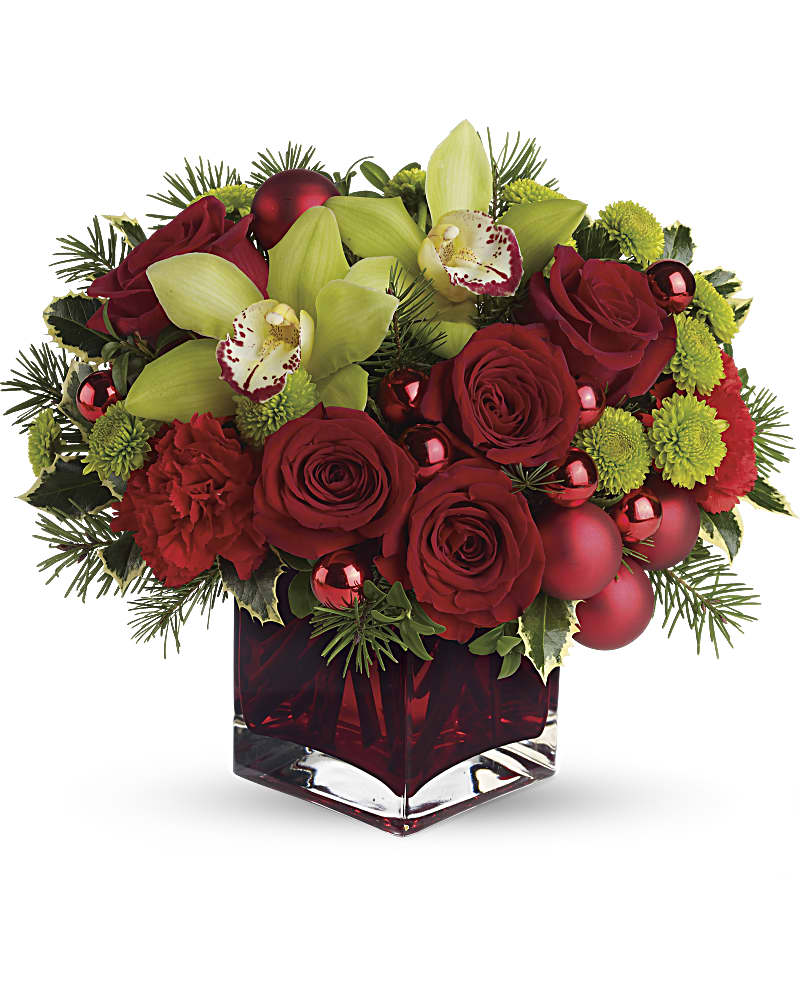 But nobody wants anything to be signified based on just violence. Hence, red is widely represented as the color of love.
We keep various red flowers in our shop that customers love and find it ideally suited to give to the people close to their hearts on special occasions.
Tulips - This particular flower is one of the best Dutch Flowers, having an iconic red hue. Symbolically, Tulips signify " perfect love." Its iconize closely represents a match made in heaven. What makes us unique from other flower shops in Hemet is that we also provide same-day flower delivery to make your day special even if that's an urgent requirement. Explore more of our flower variety from the Hemet Florist Website. We suggest our beloved customers buy this flower for their perfect lovable partners as nothing can ever go wrong with gifting someone a red tulip.
Anemone - This particular flower represents delicacy, fragility, and beauty. This flower is available in our shops, and we recommend our customers buy this flower for someone who is honest and caring by nature and deserves this tiny token of respect. Red Anemone, if gifted in a bouquet, will serve as the perfect vision of attraction.
Red Roses - A red rose is the ultimate symbol of love. We offer this flower to you, which can be gifted to your lover anytime. This might be the flower commonly represented for giving it on Valentine's Day but gifting this flower to the true love of your life is the best thing you would do for them. Roses can also be gifted as an anniversary present. We also provide Anniversary Flower Delivery Hemet.
Amaryllis - This particular flower is the perfect mode of attraction, especially in the winter season. The Red Amaryllis will serve that ethnic joy during winters that will please anyone whom you gift it. You would love to buy this flower from our shop and give it to someone who is both beautiful and affectionate and deserves your gratitude.