Before choosing any flower for a condolence funeral, you should know what meaning that flower holds and its symbolism.
Funerals are one of those days where your words are not enough to express your emotion. Also, when a person is grieving the loss of their loved one, you sometimes don't know how to react or what to say. The perfect option at this time can be sending flowers to that person, expressing your grief and sympathy for them, and also assure them that you are there with them in their hard times.

Before choosing any flower for a condolence funeral, you should know what meaning that flower holds and its symbolism. Here are the top 5 flowers for showing sympathy:
1. Lilies: lilies are probably the most popular flower when it comes to sympathy or funeral. This is because lilies symbolize peace and hope. So, it sends a message that the times may be rough, but it will get better soon. There is a belief in Christianity that lilies symbolize purity and radiance of the soul, and it is believed that Virgin Mary's tomb was covered with lilies. What makes us better from other flower shops in Hemet is that we provide same-day flower delivery to make your special day more grateful. Explore more of our flower variety from here. We sell various types of lilies, and the best option would be to go with white lilies.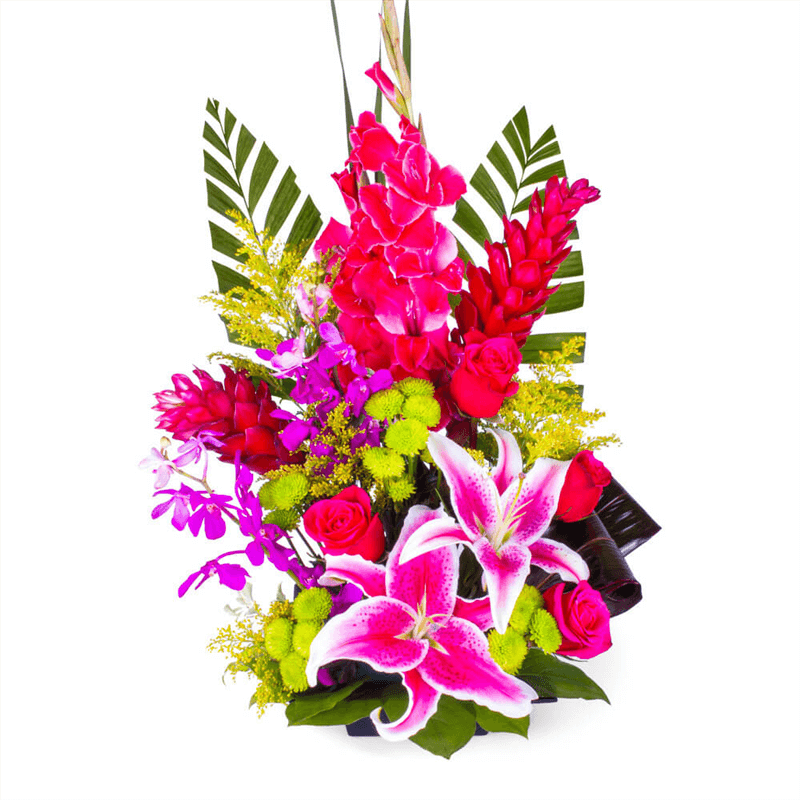 2. Orchids have a gracious look, and their long stem makes them even more beautiful. It stands as the symbol of everlasting love. Sending an orchid for a funeral is a message that the person who has departed was loved by everyone and will always stay in our hearts. Another thing is that orchids are more long-lasting than other flowers. Our collections of orchids are great, and we offer you fresh flowers. You can choose between many colors, but our experts suggest white or pink orchids. for the funeral
3. Gladioli: Gladioli's are not the most popular flowers when it comes to funerals, but keeping in mind its symbolism can be a perfect option. They stand as a symbol of character and strength. So, sending a bunch of gladiolus has two meanings. Firstly, it reminds the person who has lost their loved ones about their character and memories. Our Sympathy Flowers Hemet Ca will give strength to that person to go through this rough patch of their life. If you want fresh gladioli, then we are always at your service.
4. Rose: there is a misconception that the rose only depicts romanticism and is used only in romantic events, which is not the case. White roses are a good choice for sending condolences. This is because they stand as the symbol of a fresh start and also a memorable goodbye. Hence, sending white roses is a perfect way to say goodbye to the departed soul.
5. Carnations: Carnations are mostly used in funerals in the forms of standing sprays and funeral wreaths. Now, carnations come in various colors, with each color depicting a different meaning. This might be the flower commonly represented for any happy occasion but giving this flower on a funeral day for expressing condolence is the best thing you would do for your loved ones.. For catholic purposes, we suggest pink carnations because it is believed that they were created from Virgin Mary's tears.
Sending flowers to funerals is an old tradition, and you must choose the right flower. What is more important is to pay respect to the departed soul and stand with their family in this tough time.